May 2019Monthly Impact Report
Determined and relentless effort brought a huge victory in May. Walmart, the third-largest retailer in Brazil, announced a commitment to eliminating eggs from caged hens in all stores in the country. The announcement followed more than two years of Mercy For Animals negotiations and campaigning.
In the United States, our celebrity-packed ad calling on McDonald's to end the worst abuse for chickens aired around Chicago and made a splash on social media. And after just 24 hours of coalition action, Hilton Hotels issued a global policy banning eggs from caged hens. This progress, and much more, made May an impactful month.
Taking On McDonald's
United States
We produced a compelling advertisement calling on McDonald's to show some mercy by ending the extreme cruelty inflicted on chickens in its supply chain.
Twenty-five celebrities lent their voices to the video, including James Cromwell, Emily Deschanel, Alison Pill, Kimberly Elise, Matt Lauria, Daisy Fuentes, Andrew Keegan, Emma Kenney, John Salley, Joanna Krupa, and Moby. The ad aired on TV stations around Chicago and gained traction on social media. Several celebrities reposted the video, racking up more than half a million views among them.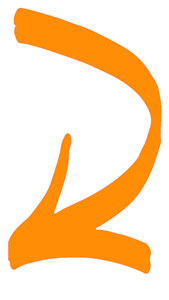 Standing Strong Together
United States
Mercy For Animals also partnered with The Humane League and Animal Equality to coordinate a week of actions against McDonald's.
We delivered two 12-foot-high inflatable chickens and our abused chicken mascot "Abby" to join demonstrations outside the company's Chicago headquarters. The coalition ran full-page ads in the Chicago Tribune, the Dallas Morning News, and Crain's.
Another demonstration caught the attention of McDonald's shareholders gathering for their annual meeting in Dallas.
Mercy For Animals supporters kept up the pressure online. Daily action alerts to our Hen Heroes prompted a tweetstorm along with Facebook and Instagram comments on McDonald's posts. Attendees of our digital action party left phone messages for McDonald's executives and added to the barrage on social media.