June 2019Monthly Impact Report
In June, Mercy For Animals launched our ChickieLeaks campaign—calling on chicken industry workers to share their stories with us. Media outlets in Georgia shined a light on the campaign and the abuse chickens endure in farms. While industry workers are unlikely allies, we believe that collaborating with them will be effective.
Several more companies committed to banning cages this month, and we celebrated the LGBTQ+ community through lively pride events and stories.
Feeling Proud
Fighting for the rights of any oppressed group helps protect the rights of all. That's why Mercy For Animals is honored to stand with the LGBTQ+ community.
We believe everyone deserves to be respected and free regardless of sexual orientation or gender identity and expression.
This year, we participated in Cãominhada, a pride event in Brazil; filmed with vegan drag queen Leyllah Diva Black; produced leaflets for activists to share at pride activities; and compiled stories from proud activists.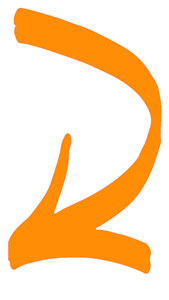 Demanding Change From Grupo Pão de Açúcar
Brazil
Mercy For Animals activists in Brazil set up a battery cage, held signs, and distributed leaflets outside Grupo Pão de Açúcar's headquarters and flagship supermarket as part of a large demonstration urging the company to ban cages in its egg supply chain.
Emilha, a seven-foot-tall abused hen, and tablets showing investigation footage also caught the attention of passersby.
Of Brazil's three largest retailers, only Grupo Pão de Açúcar still refuses to ban cages for hens. Walmart and Carrefour both committed to eliminating cages after pressure from Mercy For Animals.