July 2019Monthly Impact Report
Mercy For Animals investigations open eyes and spark change on social media, but they also move corporations and governments to act. Just look at July's huge achievement. Armed with undercover footage and staunch determination, Mercy For Animals' team in Mexico collaborated closely with the country's senate to approve a proposal that urges the agricultural ministry to implement stringent animal welfare standards.
In Brazil, we trained 215 enthusiastic school chefs in the state of Rio de Janeiro on how to prepare plant-based feijoada, chili, milk, and much more.
Watching From Above
United States, Mexico
We used a drone to expose the last place animals go before entering a slaughterhouse. The video shows hundreds of cows being whipped and prodded through a series of pens and walkways leading to their deaths. One animal makes a desperate attempt to escape. He frantically searches for a way out but is trapped by bars on all sides and can't slip through a narrow gap. The heartbreaking video continues to pick up views on social media.
After weeks traveling across Mexico, our investigators compiled the first drone footage of factory farms in Latin America. This must-watch video reveals the enormous scale of these facilities and the environmental threat they pose.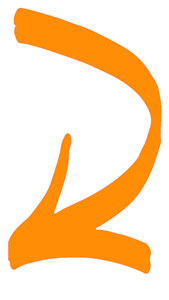 Gaining Support in Congress
Mexico
Mexico's senate unanimously approved a proposal that urges the country's agricultural ministry to reduce the suffering of farmed animals. Mercy For Animals wrote the proposal, formally known as a point of agreement.
The agreement states that the senate urges the agricultural ministry to take the following actions:
Revamp the country's regulations for the transport of animals to conform to international animal welfare standards
Update common farming practices to meet international animal welfare standards
Verify and inspect all slaughterhouses in the country to ensure compliance with all laws and regulations and apply legal sanctions to noncompliant facilities to prevent and counter acts of egregious animal cruelty
Permanently close any slaughterhouse operating informally